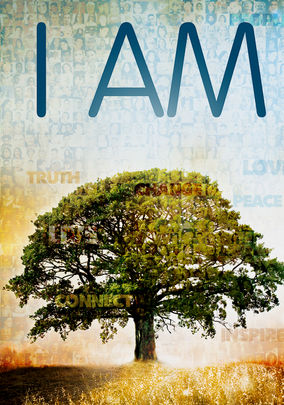 Average rating: 4.173
Average of 98,080 ratings: 4.2 stars
In this contemplative documentary, filmmaker Tom Shadyac conducts in-depth interviews with prominent philosophers and spiritual leaders — including Archbishop Desmond Tutu — about what ails the world and how to improve it.
I Am (2010 American documentary film) — wiki
I Am is a 2010 American documentary film written, narrated, and directed by Tom Shadyac. The documentary explores Shadyac's personal journey after a 2007 bicycle accident, "the nature of humanity"[1] and "world's ever-growing addiction to materialism."[2] The film, shot with Shadyac and a team of four,[3] contrasts sharply with Shadyac's previous comedic work.
In the film, Shadyac conducts interviews with scientists, religious leaders, environmentalists and philosophers including Desmond Tutu, Noam Chomsky, Lynne McTaggart, Elisabet Sahtouris, David Suzuki, Howard Zinn, and Thom Hartmann. The film asks two central questions:[8] What's Wrong With the World? and What Can We Do About it? It is about "human connectedness, happiness, and the human spirit",[3] and explores themes including Darwinism, Western mores, loneliness, the economy, and the drive to war. The documentary includes animated scenes explaining scientific concepts,[6] as well as clips from the films Wall Street and It's a Wonderful Life.[9]
What are you? What are you going to be?